What are you looking for?
Activities in Cardiff - Just a Step Away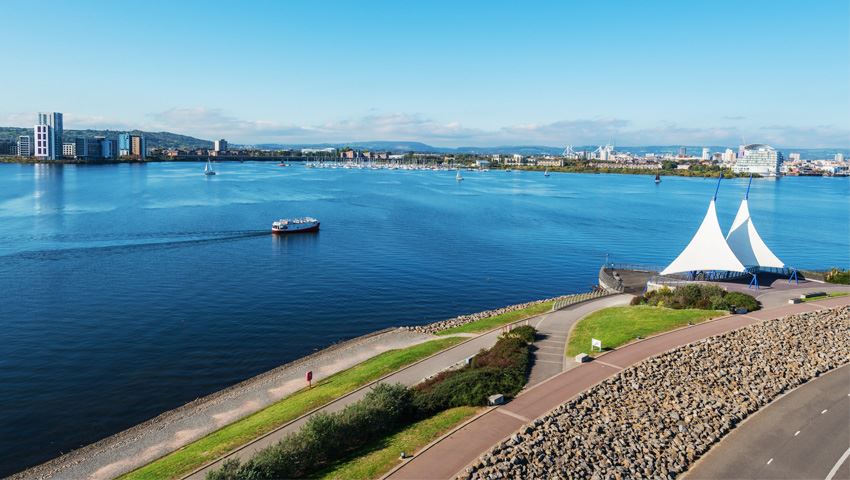 Delegates attending a conference at one of Cardiff's venues can easily refresh and recharge with activities just a step away.
Delegates can take time out of their conference in Cardiff city centre and experience 'forest bathing' as part of their conference programme. Located in the city centre and next to Cardiff Castle, Bute Park is just a few minutes stroll from Cardiff's conference venues and hotels.
Visit Bute Park to experience 'forest bathing' or shinrin-yoku. Spend time immersed in nature, connecting with the natural world around us, using our senses. Take time to smell the flowers, look at the changing colours of the trees, watch the clouds floating in the sky, hear the bird song and feel the breeze on your skin. Being closer to nature has a positive impact on our health and wellbeing. Come along and enjoy a gentle stroll in the green heart of the city.
Revive, Refresh, Reconnect is just one example of a themed walk in Bute Park which can be packaged for conference clients. Other examples include;
Trees and Arboretum Walk
Enjoy a seasonal walk around Bute Park and discover the beautiful array of trees including the 41 'champion trees' in the park. Champion trees are the tallest or broadest of that particular species in the UK. Bute Park has more champion trees than any other public park in the UK. Delegates can also hear about the fascinating heritage of the park located adjacent to Cardiff Castle.
Bute Park Honey Bees
Meet the beekeepers, discover the Bute Park honey bee story and see the bees.Standard duration of a walk is 45 minutes-1 hour, however walks can be tailored to client needs.
Faye Tanner, Commercial Partnerships Manager, Meet in Cardiff explained; "Conference organisers can take advantage of a capital city venue but combine it with a back to nature experience to help delegates be more productive".
For further information about Cardiff as a MICE destination, Cardiff Convention Bureau and ideas for delegate experiences contact the Meet in Cardiff team:
hello@meetincardiff.com
MeetCardiff.com
@MeetCardiff #MeetCardiff
+44(0)29 2087 1846
SUBSCRIBE TO RECEIVE OUR 20 POINT CHECKLIST FOR CONFERENCE PLANNERS
Subscribe to our Meet in Cardiff mailing list and you can download our interactive checklist for event planners, with 20 important points to tick off on the way to organising a great conference.