What are you searching for?
MICE venues in Cardiff are building up their sustainability credentials.
A legacy of Cardiff's participation as a stopover location on the world Volvo Ocean Race in 2018 is the city's support for the global Clean Seas campaign. Tourism businesses across the city have been encouraged to join the city's eco-tourism campaign.
Wales as a country takes sustainability seriously. The Well-being of Future Generations Act requires public bodies in Wales to think about the long-term impact of their decisions, to work better with people, communities and each other, and to prevent persistent problems such as poverty, health inequalities and climate change. Cardiff Council plays a full part in working towards the seven well-being goals. The Act defines Sustainable Development as "The process of improving the economic, social, environmental and cultural well-being of Wales by taking action, in accordance with the sustainable development principle, aimed at achieving the well-being goals".
Cardiff Council declared a Climate Emergency in March 2019 and is working towards becoming a carbon neutral organisation and city by 2030, as stated in the One Planet Cardiff Vision.
Some Cardiff tourism businesses have been leading the way and are providing best practice in sustainability.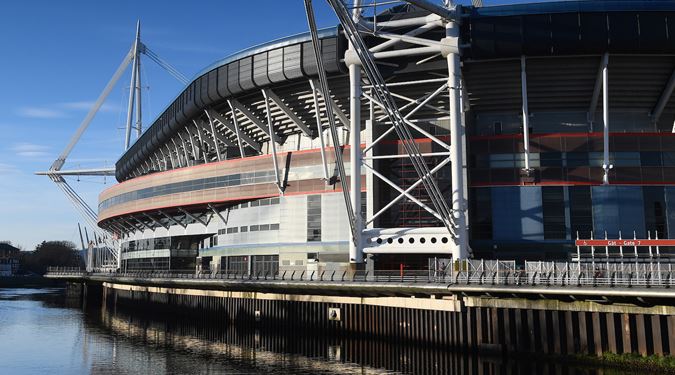 Principality Stadium, Cardiff
In 2011 Principality Stadium was awarded BS8901 as part of its policy to adopt a sustainability strategy for the stadium. It became the UK's first certifiably sustainable event stadium through computer-controlled LED lighting systems to save energy, rainwater harvesting below the pitch to recycle water, and re-use of soil and grass turf.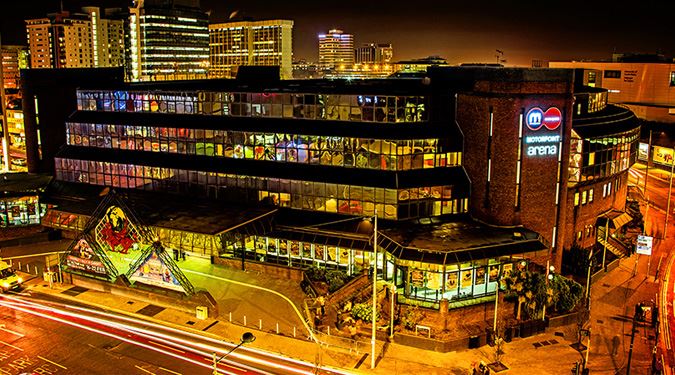 Motorpoint Arena Cardiff
One of Cardiff's largest MICE venues is committed to Live Nation (Music) UK Limited's policy on the environment. Live Nation launched a new global sustainability charter to reduce the negative environmental impacts often associated with live events including waste generation and single-use plastics, energy and water use, transport and food sourcing.
Techniquest, Cardiff Bay
Techniquest, UK's longest established science centre and a venue for corporate events is re-opening in October 2020 after a £5.5million re-development. New exhibits feature environmental issues. The café operator, retail outlet and event caterer at Techniquest are working to reduce plastic consumption by introducing biodegradable plastic bags in the shop and eliminating the use of single-use cups in the café and on corporate events. Suppliers are now also being challenged to use recyclable packaging where possible and to streamline deliveries into the centre.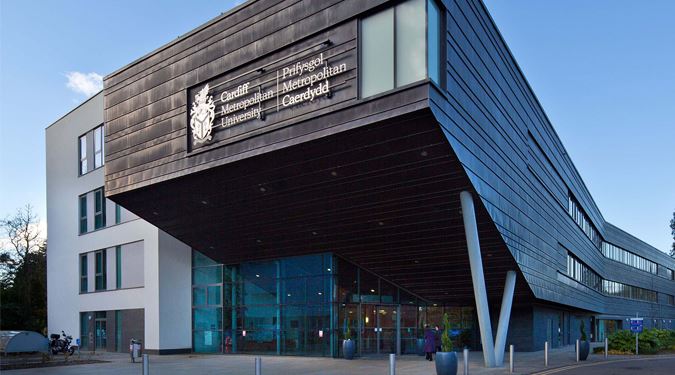 Cardiff Met University
Cardiff Met University is highly committed to sustainable management and promotes sustainability across all activities. 2018 Winner sustainable procurement/ supply chain category for 'Sustainability Academy Wales' award, People and Planet League table, No 1in Wales trade status, Sustainable fish cities pledge, Sustainable Restaurant Association Gold Award, Highly commended Sustain Wales Awards and Bee Friendly status.The Conference Services Team can provide advice on how to reduce the environmental impact of business events.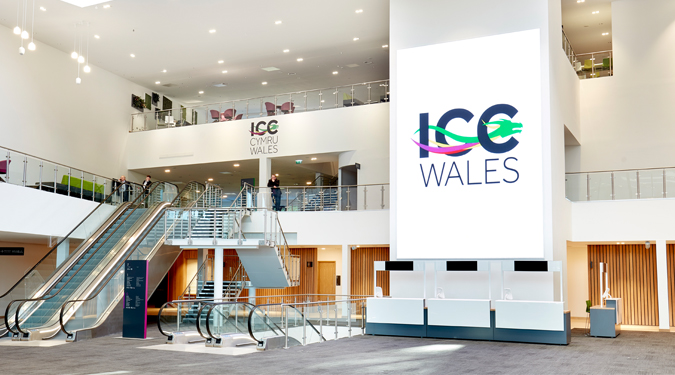 ICC Wales
ICC Wales is actively looking at ways to be better and kinder to the environment, local and wider communities.
15,000 additional trees have been planted in the surrounding woodland which includes ponder pods.
In addition to sustainable measures in the building to reduce energy there are mini recycling centres throughout.
Delegate services include recyclable coffee cups, refillable water bottles and hydration stations.
Local sourcing of produce is carried out where possible to reduce food miles and waste recycled to generate low carbon electricity.
Green Key award and Green Dragon Level 3 standard and RICS Social Impact Award (2020).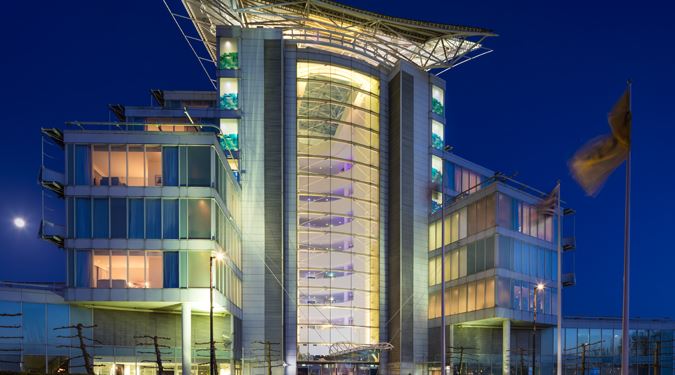 Hotels
voco St David's Hotel and Spa has been leading the way. This 5 star hotel's brand 'built on sustainability'. Its eco-friendly approach includes;
The filling of the indulgent bedding is made from 100% recycled materials.
Aerated shower heads help to reduce water usage and ensure lower energy consumption for water heating.
"Green ingredients" in bathroom amenities, obtained from sustainable or renewable plant-based origins, where its sourcing does not negatively impact the ecosystems.
Reducing plastic waste including filtered water in meeting and guest rooms – water in glass bottles means saving 300+ plastic bottles in every guest room each year and using biodegradable take-away coffee cups.
Hilton Cardiff
Hilton is committed to doubling its investment in social impact and cutting its environmental footprint in half by 2030.
Building automation systems have been upgraded and investment in energy efficient lighting.
Conservation of water through water efficient systems in guestrooms.
Reduction in waste through recycling and community donation programmes.
By using the Lightstay Meetings Calculator Hilton Cardiff can provide you with your events actual footprint.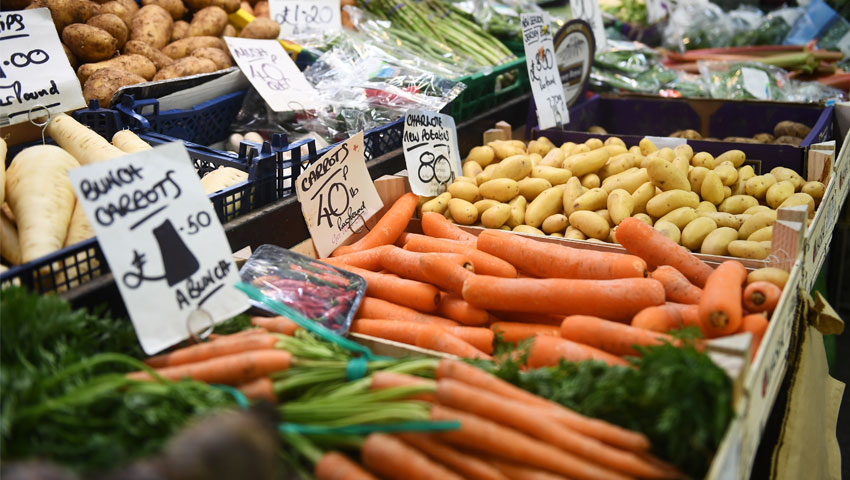 Food Sustainability
Meet Cardiff's ambition is to encourage more tourism businesses to recognise the benefits of using local food sourcing to promote the Cardiff Food Story. Cardiff Council has published its cross-city Food Strategy 2021-2024.
Meet in Cardiff holds workshops in conjunction with local food agencies such as Food Cardiff and Lantra to inspire tourism businesses to source local food and drink as part of a drive towards a carbon neutral city. Contact hello@meetincardiff.com for future dates.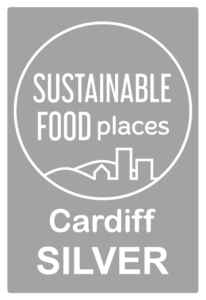 Conference News – A Taste of Cardiff – produced for a business events audience.
STAY IN TOUCH
Sign up for the latest updates and industry news from the Meet in Cardiff team...