What are you looking for?
Cardiff's Leading Collection of Stadia & Arenas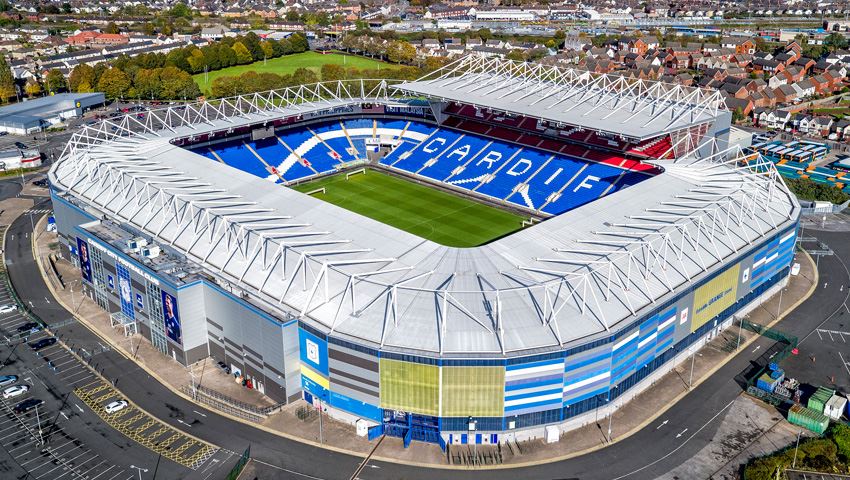 Cardiff's leading collection of stadia and arenas provide a variety of excellent spaces for corporate events.
Cardiff is experienced at managing many thousands of people attending major business and international sporting events. It is equipped to deal with large numbers and accompanying logistics and security. Cardiff is a compact UK city known for 'punching above its weight' and offers world class facilities largely due to its status as Wales' Capital City and home to the Welsh Parliament.
Cardiff's choice of larger venues is pretty impressive and is supported by a bedstock of 8,000++ bedspaces, the majority within walking distance of the venues and social hubs.
The largest venue is the Principality Stadium in the heart of the city centre. This iconic stadium often referred to as 'the rugby world's best stadium' with a retractable roof, seats 74,500 in a 11,000m2 bowl creating Europe's largest indoor arena. There are six spaces for up to 300 theatre style or dining and 124 executive suites. The covered pitch has been used for bespoke events; the Ryder Cup organisers took it over for a celebratory dinner and a concert for 1000.
The Principality Stadium hosted the 2017 Champions League Final, while it has also hosted six FA Cup finals, 11 Olympic Football matches, three Rugby World Cup tournaments, five major boxing events, 16 British Speedway Championships and a long list of global music artists. Delegates can take a behind the scenes tour of the stadium and see the players' changing rooms, control room and learn about how the groundsmen care for the pitch or how the Harris Hawk frightens away the pigeons each morning. The Stadium was the first certifiably sustainable event stadium in the UK.
The Sophia Gardens Cardiff Stadium is internationally known for staging cricket events such as Ashes series and ICC Cricket World Cup matches. There is an excellent range of meeting and hospitality spaces including a large indoor space accommodating 800 theatre style or 300 dining. A behind the scenes tour is available which includes the Museum of Welsh Cricket.
Cardiff City Stadium, home to Cardiff City FC, is a 30,000 seater venue with two large suites of over 700m2 plus a number of smaller suites for corporate events.
Adjacent to the Principality Stadium is the iconic Cardiff Arms Park. Today it is the home of Cardiff Blues Rugby and offers corporate hospitality and meeting/function space for up to 400.
Cardiff International Arena offers over 4,000 square metres of event space, perfect for exhibitions and a capacity of 4,994 for conferences with break out areas.
You might not think of using an ice rink for an event but the ICE Arena in Cardiff Bay with an arena seating capacity of 3,800, the home of the Cardiff Devils ice hockey champions, has accommodated boxing events and An Evening with Anthony Joshua with 700 dinner guests as well as meetings.
Faye Tanner Commercial Partnerships Manager and head of Cardiff Convention Bureau explained; "Cardiff is experienced at staging large events with a number of well established and reputable venues. Cardiff Convention Bureau's free venue finding and support service, is the first point of contact when booking an event in Cardiff".
Contact the Meet Cardiff team
hello@meetincardiff.com
MeetCardiff.com
@MeetCardiff #MeetCardiff
+44 (0)29 2087 1846
SUBSCRIBE TO RECEIVE OUR 20 POINT CHECKLIST FOR CONFERENCE PLANNERS
Subscribe to our Meet in Cardiff mailing list and you can download our interactive checklist for event planners, with 20 important points to tick off on the way to organising a great conference.