What are you looking for?
PLANNING YOUR GROUP ITINERARY IN CARDIFF
Cardiff, the capital city of Wales, is a great destination for a group visit. It offers a huge range of attractions, activities, top-class entertainment and accommodation.
There are several landmark attractions both in the city centre and on the city's waterfront. Cardiff Castle is a key attraction offering guided tours for groups to learn more about its fascinating heritage. Overlooking Cardiff Bay, groups can enjoy Wales Millennium Centre, the famous Pierhead Building alongside Senedd Cymru, Wales' Parliament building.
Plan your perfect corporate visit to the city with our directory.
ITINERARY FOR YOUR CORPORATE STAY
With so much to do, we have put together suggestions on ways to experience the city.
TEAM BUILDING
Choose from challenging, educational or just fun activities for teams.
FOR COACH OPERATORS
All the information you need to plan coach trips to the capital.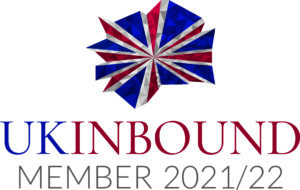 STAY IN TOUCH
Sign up for the latest updates and industry news from the Meet in Cardiff team...